t was believed that in Ligue 1, Leo Messi would excel even more than in Spain, especially would improve personal statistics even more.
But the 34-year-old has scored just one goal in 11 Ligue 1 appearances, figures that best show that the seven-time Ballon d'Or winner is finding it difficult to adapt in France.
n France, the top scorer in the first half of the season is Jonathan David of Lille with 12 goals, followed by Wissam Ben Yedder of Monaco with 10 and Kylian Mbappe third with 9,
Top 10 goal scorers: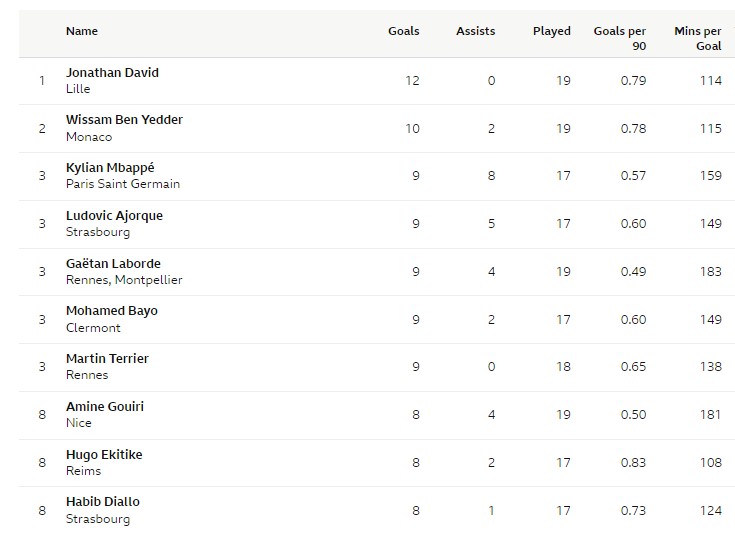 While in the Bundesliga this season as well as last season the fight will be between Bayern Munich striker Robert Lewandowski and Borussia Dormtund striker Erling Haaland – although for now Shick is still ahead of the 21-year-old.
Either way, in the Bundesliga Lewa is enjoying another good season, so far he has scored 19 goals.
He is followed by Patrick Schick of Bayer Leverkusen with 16 goals, Erling Haaland fills the podium with 13 goals.
Top 10 goal scorers: